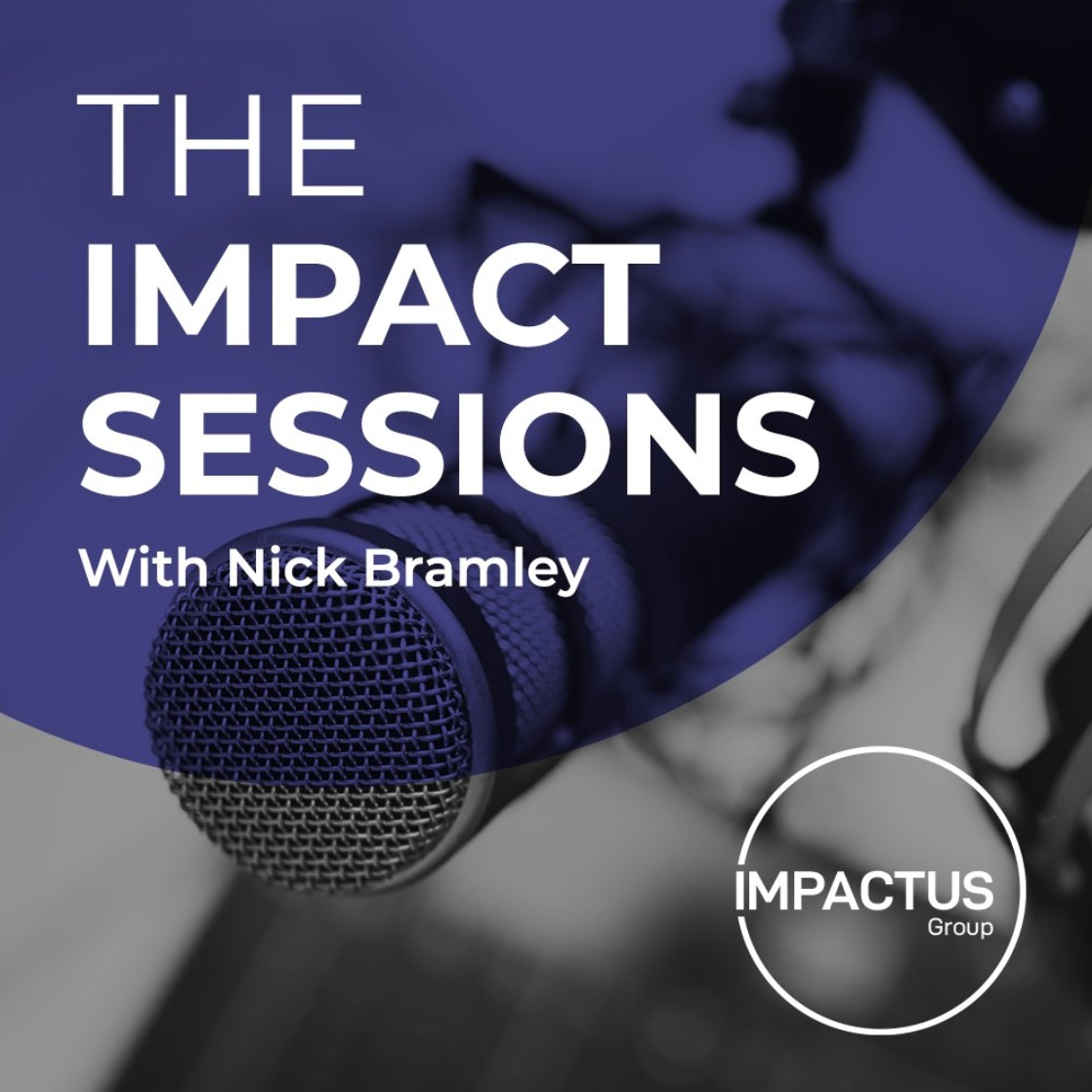 A weekly business related podcast hosted by Nick Bramley CEO of IMPACTUS Group. Whilst Nick himself is an engaging Host, the Impact Sessions Podcast comes to life through the quality of the guests Nick is able to attract. Interviews with interesting, engaging and expert guests from all sorts of fields and sectors sharing their real world experiences on everything from; Sales Marketing Leadership Culture People Wellness & Well-Being Strategy Innovation Inspiration Customer Focus Communications PR Entrepreneurship Manufacturing Excellence Branding There is something for everyone and a new episode is released every Tuesday. Why not subscribe to automatically get your "fix" and maybe a 5* review would be appropriate too? Thanks for your support for The Impact Sessions Podcast
Episodes
Tuesday Apr 05, 2022
Tuesday Apr 05, 2022
After taking redundancy in the early days of the pandemic and lockdown 1, what could our guest this week, Martin Bennett conceivably do to put food on his table - quite literally.
This is a REET good episode of the Impact Sessions Podcast in which we meet Martin Bennett, Managing Director of Reet Yorkshire Food, a relatively new business building a strong brand, presence and following in the jams, chutneys and pickles market.
But this is not just an episode for foodies, it has some great business lessons in here too.
Martin shares how and why he set up the business, the thinking behind the name and brand, his vision for the business, how his many years in food manufacturing operations has allowed him to grow the brand and business and how he has overcome any number of challenges to stand on the edge of significant growth as we enter Q2 2022.
He also discusses scaling up, keeping his products simple, but well packaged, building a following on various markets around the region - and much more.....
Martin might describe himself as a "typical" Yorkshireman - straight forward, direct, plain-spoken and uncomplicated. So how do these traits serve him as he goes through his product and brand development journey?
He has some reet good tales to tell and they are all in this episode. One not to be missed......
Feedback, as always is most welcome and don't forget to like, rate and importantly, subscribe, to get your weekly fix of the Impact Sessions Podcast directly to your favourite podcast platform.
Contact Details
Martin Bennett
Managing Director, Reet Yorkshire Food Ltd
Tel - +44 (0) 7545 893839
Email – martin@reetyorkshirefood.co.uk
Web – www.reetyorkshirefood.co.uk
LinkedIn - linkedin.com/in/martin-bennett-093b443