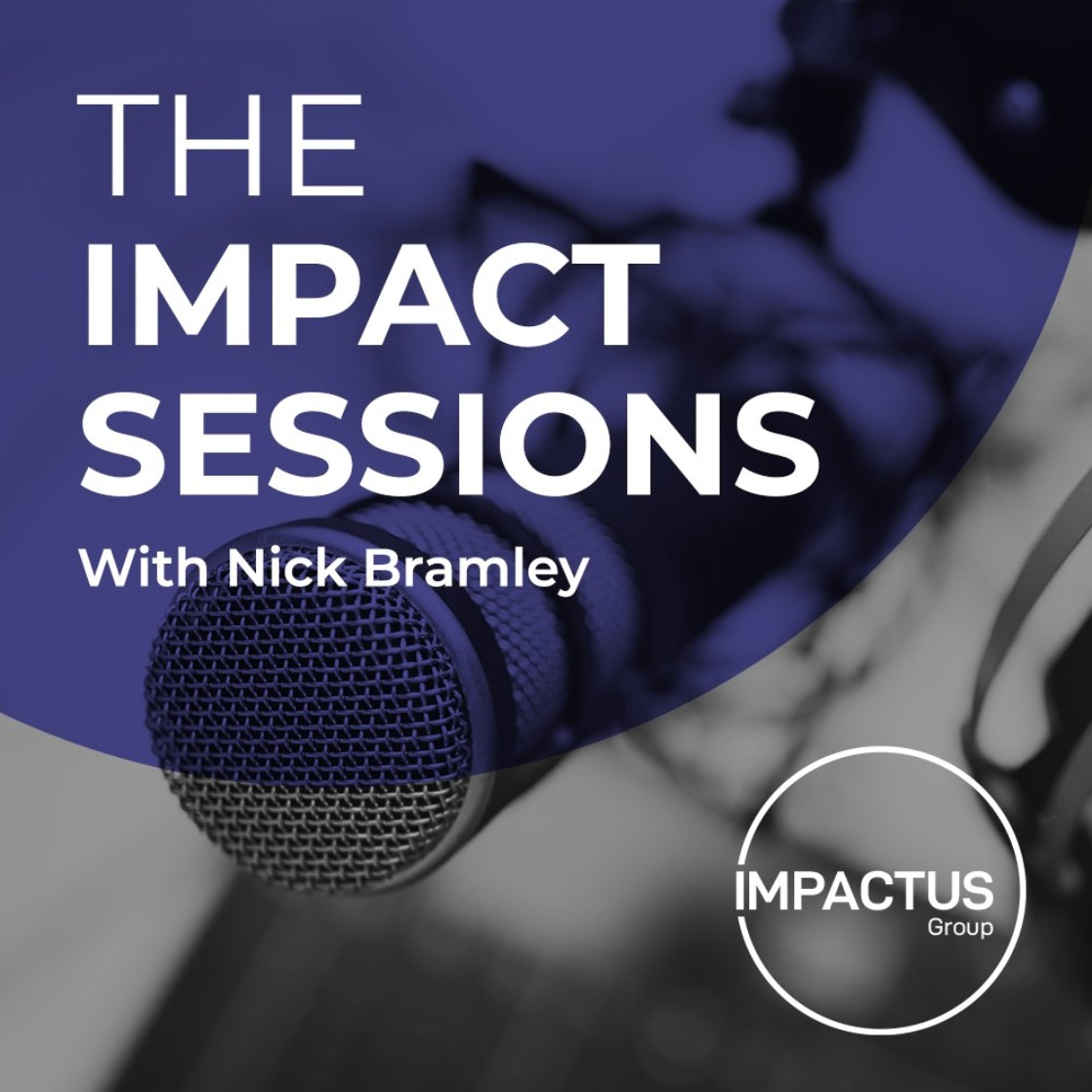 A weekly business related podcast hosted by Nick Bramley CEO of IMPACTUS Group. Whilst Nick himself is an engaging Host, the Impact Sessions Podcast comes to life through the quality of the guests Nick is able to attract. Interviews with interesting, engaging and expert guests from all sorts of fields and sectors sharing their real world experiences on everything from; Sales Marketing Leadership Culture People Wellness & Well-Being Strategy Innovation Inspiration Customer Focus Communications PR Entrepreneurship Manufacturing Excellence Branding There is something for everyone and a new episode is released every Tuesday. Why not subscribe to automatically get your "fix" and maybe a 5* review would be appropriate too? Thanks for your support for The Impact Sessions Podcast
Episodes
Monday Mar 22, 2021
Monday Mar 22, 2021
Why & How Does a High-Flying, City Banker Just Walk Away From a Career in The City of London & Start To Sell Pet Products in Huddersfield Instead - And All Before He Hit His Early 30's?
Join us on this week's episode of The Impact Sessions Podcast as we meet a very honest, open and forthright guest who did just that, (well he is from Yorkshire, so we expect those characteristics don't we), and all in the name of supporting his family, following his passion for his local economy whilst also protecting his own mental health and wellbeing into the bargain.
Simon Brown, is a Director at Sniffers Petcare a highly successful pet products business which has been established for over 40 years, selling high quality pet products, snacks etc to the trade.
The business has had steady growth over the years but Simon shares some exciting (and scary) big plans to grow again with a significant investment in a new warehouse facility underway to meet the needs of an ever-demanding and upwardly mobile customer base.
Dog ownership in the UK continues to rocket as working from home has allowed many to realise their dream of having a family pooch.  Growth in the number of dog owners looking for healthy snacks and quality food for their prized pets has also been significant, but the success of Sniffers Petcare isn't accidental or just about luck.
Whilst the Sniffers product range is wide, varied and top quality, innovation in product development over recent years has helped to meet modern, demanding dog ownership requirements for top class snacks and the business now sets trends rather than follows them. They are always looking to be ahead of the next curve.
Listen to Simon share his vision for how he helps to run the business, how he influences and understands the financials and how he makes MASSIVE decisions based on that level of financial certainty.  This really is a lesson in where entrepreneurship meets operational rigour and it makes a great Podcast episode.
We hope that you enjoy it , and don't forget, if you are buying your dog biscuits, treats and snacks from a retailer, ask them if they have Sniffiers Petcare on their shelves.....
Your dog will not be disappointed!
Contact Details
Simon Brown Director, Sniffers Petcare
Tel +44 (0) 1484 538281
Tel +44 (0) 7463 760945
Email - simon@snifferspetcare.co.uk 
Web - www.snifferspetcare.co.uk