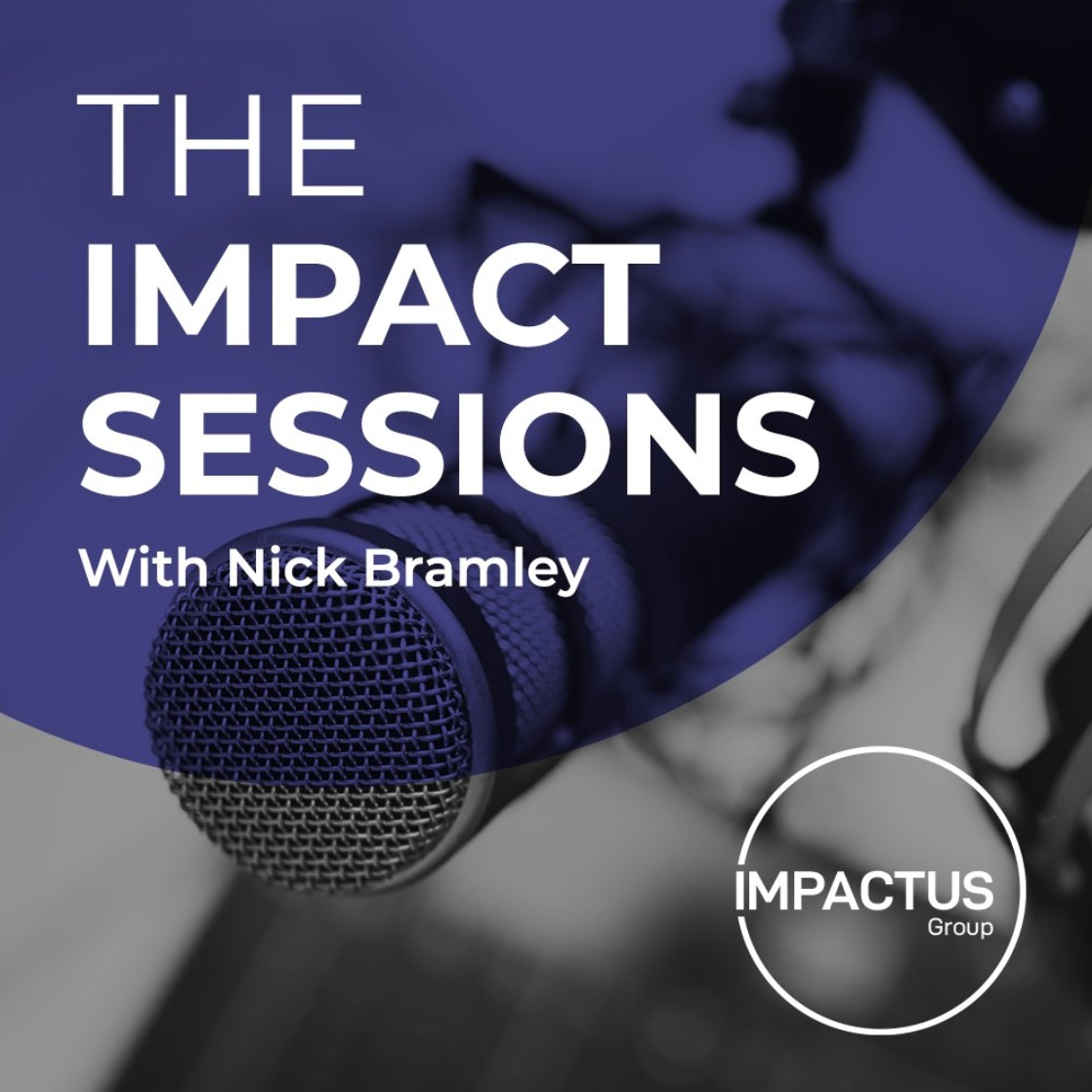 A weekly business related podcast hosted by Nick Bramley CEO of IMPACTUS Group. Whilst Nick himself is an engaging Host, the Impact Sessions Podcast comes to life through the quality of the guests Nick is able to attract. Interviews with interesting, engaging and expert guests from all sorts of fields and sectors sharing their real world experiences on everything from; Sales Marketing Leadership Culture People Wellness & Well-Being Strategy Innovation Inspiration Customer Focus Communications PR Entrepreneurship Manufacturing Excellence Branding There is something for everyone and a new episode is released every Tuesday. Why not subscribe to automatically get your "fix" and maybe a 5* review would be appropriate too? Thanks for your support for The Impact Sessions Podcast
Episodes
Monday Feb 15, 2021
Monday Feb 15, 2021
This is a powerful, positive, upbeat Impact Sessions Podcast Episode featuring the excellent returning guest, Lorna Feeney - See Episode 21.
Lorna's previous episode is our most popular in the series to date, so we are looking for more of the same in terms of her popularity.
The pandemic is having a host of negative and potentially negative effects on people and businesses, but there is a lot of stuff going on that is much more positive, if you know where to look, what the signs are, or if you are prepared to think and act a little differently......
Lorna is a fantastic Mental Health Professional and on this episode, we have deliberately looked at some of those positive pandemic actions, activities and outcomes that are about positivity and pleasure - some of which will stay with us long after we return to some semblance of "normality".
A really upbeat discussion to hopefully inspire those that watch or listen to look for the little wins, find the things that you enjoy, embrace the "new normal" where it helps and to share with business owners and managers a few ideas to plan for a return to "normal" working at some stage.
Deliberately positive, (let others wallow in negativity), we hope that you enjoy this session and that it will make you think, make you smile, make you find a laugh or two and maybe even make you sing or dance. (As long as it doesn't inspire you to make the ubiquitous banana bread, we are all surely okay with that).
Lorna really is an inspiration - we are sure you will agree, but feedback, as always will be most welcome.
The link to the two comedy clips mentioned in the episode are here;
Peter Sellars - https://www.youtube.com/watch?v=WjC_lv7A8Us&t=2s
Only Fools & Horses - https://www.youtube.com/watch?v=63rcdLeXiU8
Enjoy!
Contact Details
Lorna Feeney Head of Mental Health Risk at Marsh Advisory & Marsh McLennan Companies
Email – lorna.feeney@marsh.com
Web – www.mmc.com
LinkedIn - https://www.linkedin.com/in/lorna-feeney-63617837/