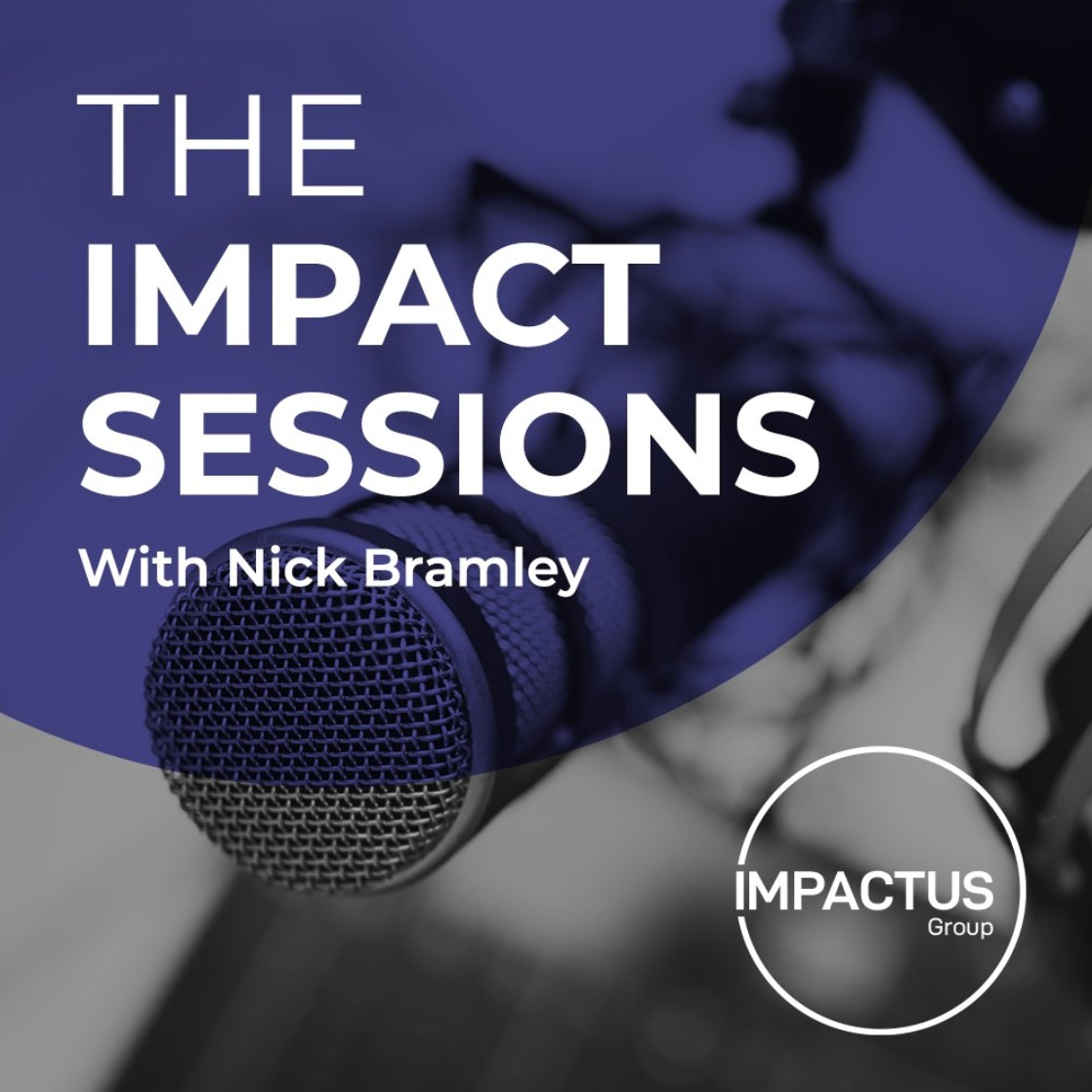 A weekly business related podcast hosted by Nick Bramley CEO of IMPACTUS Group. Whilst Nick himself is an engaging Host, the Impact Sessions Podcast comes to life through the quality of the guests Nick is able to attract. Interviews with interesting, engaging and expert guests from all sorts of fields and sectors sharing their real world experiences on everything from; Sales Marketing Leadership Culture People Wellness & Well-Being Strategy Innovation Inspiration Customer Focus Communications PR Entrepreneurship Manufacturing Excellence Branding There is something for everyone and a new episode is released every Tuesday. Why not subscribe to automatically get your "fix" and maybe a 5* review would be appropriate too? Thanks for your support for The Impact Sessions Podcast
Episodes
Tuesday May 18, 2021
Tuesday May 18, 2021
This is Episode 52 of The Impact Sessions Podcast and we are about to take a break. So, how do you leave (for now) on a high with an awesome mid-season finale?
Simple - you invite on a truly inspirational, engaging and irrepressible guest who will 100% inspire your audience.
Meet Miriam Dervan, Executive Chair of MD Group, founding Trustee of a new Education Foundation supporting mental health in schools and Author of "To Be An Entrepreneur - Just Get On With It" - Amazon details in the notes below.
Miriam is a genuine Entrepreneur, although had something of an accidental start to her entrepreneurial career.
Whilst she is likely to have been successful at whatever she turned her hand and her passion to, her career in and around the sector in which she now thrives all started with her taking an initial 2 week temporary office job at the National Pharmacology Institute in Dublin (only after great persistence from a recruiter).
Her now, hugely successful business, MD Group now employs over 160 staff in 6 global offices, serving many of the world's leading Pharmaceutical and Life Science businesses with a range of innovative services.
How did she start?
What was it like taking on her first staff members
Why does she want to inspire other women business owners & entrepreneurs?
Where does her passion for the Foundation come from?
Were they ever any doubts?
These and other topics are covered in a really high-paced episode.
In recent years Miriam has also established an Educational Foundation to fund the appointment of mental health professionals into schools across the UK & Ireland - big plans for a big subject.
She is a truly inspiring and inspirational guest with the unique storytelling skill of a fabulous Irishwoman. Miriam is great value and a great listen or watch....
We hope that you will love this episode and that it is a fitting mid-season finale for you to enjoy.
Why not take this opportunity to give The Impact Sessions Podcast a nice 5* Review too - that would be greatly appreciated.
Contact Details
Miriam Dervan, Executive Chair
MD Group
Tel +44 (0) 7811 167848
Email - miriam.dervan@mdgroup.com
Web - www.mdgroup.com
LinkedIn - http://linkedin.com/in/miriamdervan-mdgroup
Book - https://www.amazon.co.uk/dp/1784520934/ref=cm_sw_r_em_api_glt_fabc_EYZAMTPD8NTXTF93Y2C2